Web Links
Toddler Sites | Preschool Resources
Science, Technology, and Nature
Animals, Adaptation, and the Galapagos Islands
National Geographic - Kids Page
Art
History
Colonial Williamsburg: History for Kids
Negro Leagues Baseball eMuseum
Books and Reading
Dav Pilkey's Extra-Crunchy Website O' Fun (Captain Underpants)
Mark Crilley's Web Site (Akiko)
International Children's Digital Library
Internet Public Library for Kids
Michigan Electronic Library for Kids
Governments and Geography
US Census (facts about our states)
Fun and Games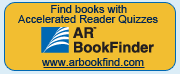 Sweet Search - search engine that combs only reviewed sites
Kids' Authors & Illustrators On The Web
National Inventors Hall Of Fame
US Government's Web Portal for Kids
Ben Franklin's Guide To Government For Kids
Up to Ten - www.uptoten.com
One of the biggest and the best game sites for kids and it even has an area for parents! Boowa & Kwala are the lovable characters who will be taking your toddlers through a huge selection of games, activities and silly songs. You have the ability to select the language, four are available apart from English. Try out your kids' favorite songs in French or Spanish, you'll be humming them all day long! Definitely a site to save in the favorites for your toddler.
Fisher Price -
www.fisher-price.com
For easy navigation the online toddler games have their own section. I found the infant games appropriate for younger toddlers. There's plenty of coloring, puzzles and matching games, and audio help for colors, shapes and ABC's. A visually appealing site for the littlies but limited in the variety of games. Good site to fill ten minutes but your toddler might want to move onto the preschool games before too long.
Kneebouncers -
www.kneebouncers.com
A great "first" experience. Your little one experiences "cause and affect" by simply pressing a key and getting a reaction on screen. How often the key is pressed or how long it is held affects the action on the screen. The music option is especially fun.
org
Of course! Help Snuffy search for animals on a safari, or learn with Elmo what to do when he has to "go".
Everyone's favorite purple dinosaur!
Toothsome Sites
Sponsored by Colgate. Play games like "Attack of the Plaque monsters".
Lots of games like "Puppy Puzzles", "Hide-and-Seek", coloring pages and cardmakers!
SCHOLASTIC PRESCHOOL PLAYGROUND
The home of Clifford the Big Red Dog, Alice in Wonderland by Carole Siebold, and more! Play I Spy and other great